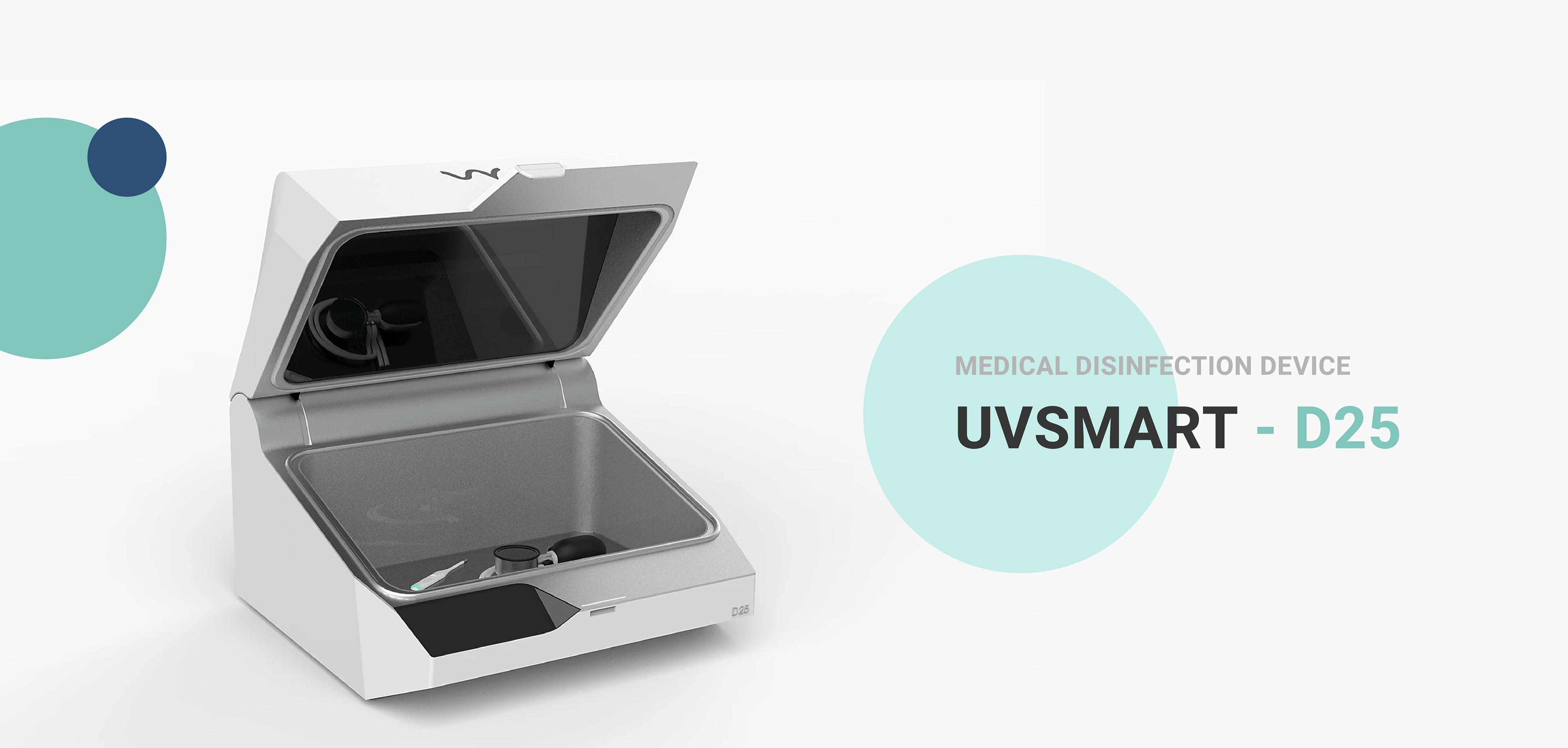 Overview


This is a 3-month product - UX design project designed during my intern phase in UV Smart B.V. Healthcare-related infections are a common health care problem. These infections can be prevented if health care is used in a more hygienic way. Due to the lack of a consistent and controlled disinfection method, healthcare providers are nowadays assigned to manual methods with wipes and disinfectants. The UV Smart D25 contributes to a safer healthcare environment in just 25 second which used UV-C ensures a validated, safe and user-friendly disinfection of medical instruments and equipment without the use of chemicals or liquid fills. 
The current model is still under FDA evaluation, the outcome can be seen on UVSmart official Website.
My Role: 


100% User Experience Research , Concept Developing, Aesthetic Modelling
50% User Interface Development, Foam Prototyping.
Working in a 3-people design team, my role was to redesign the first generation D25-a medical disinfection device.
My aesthetic concept was in the end chosen to be developed for production. 
Project Type & Involvement


Work for UV Smart B.V.
Timeline


Feb 2019 - May 2019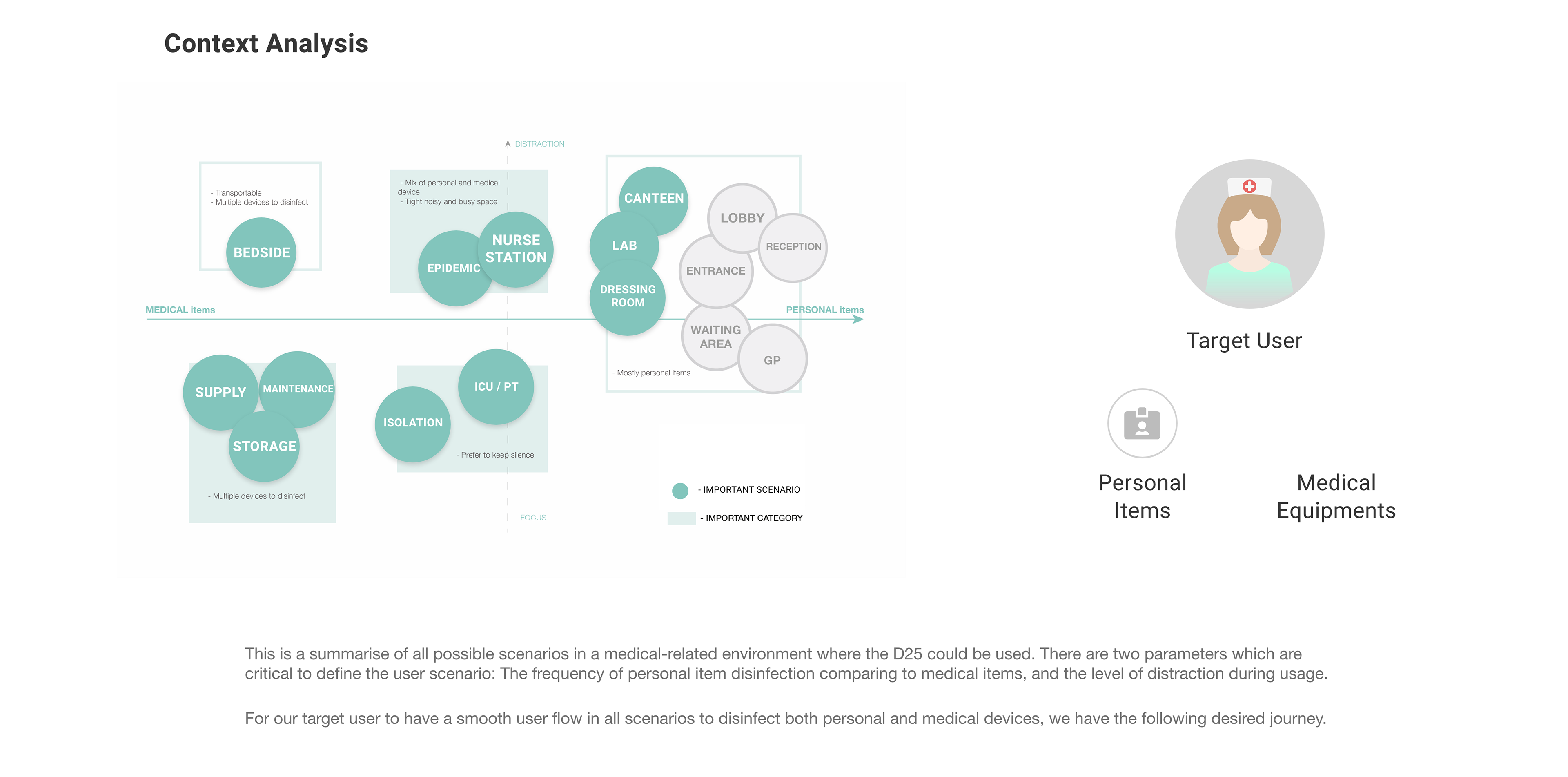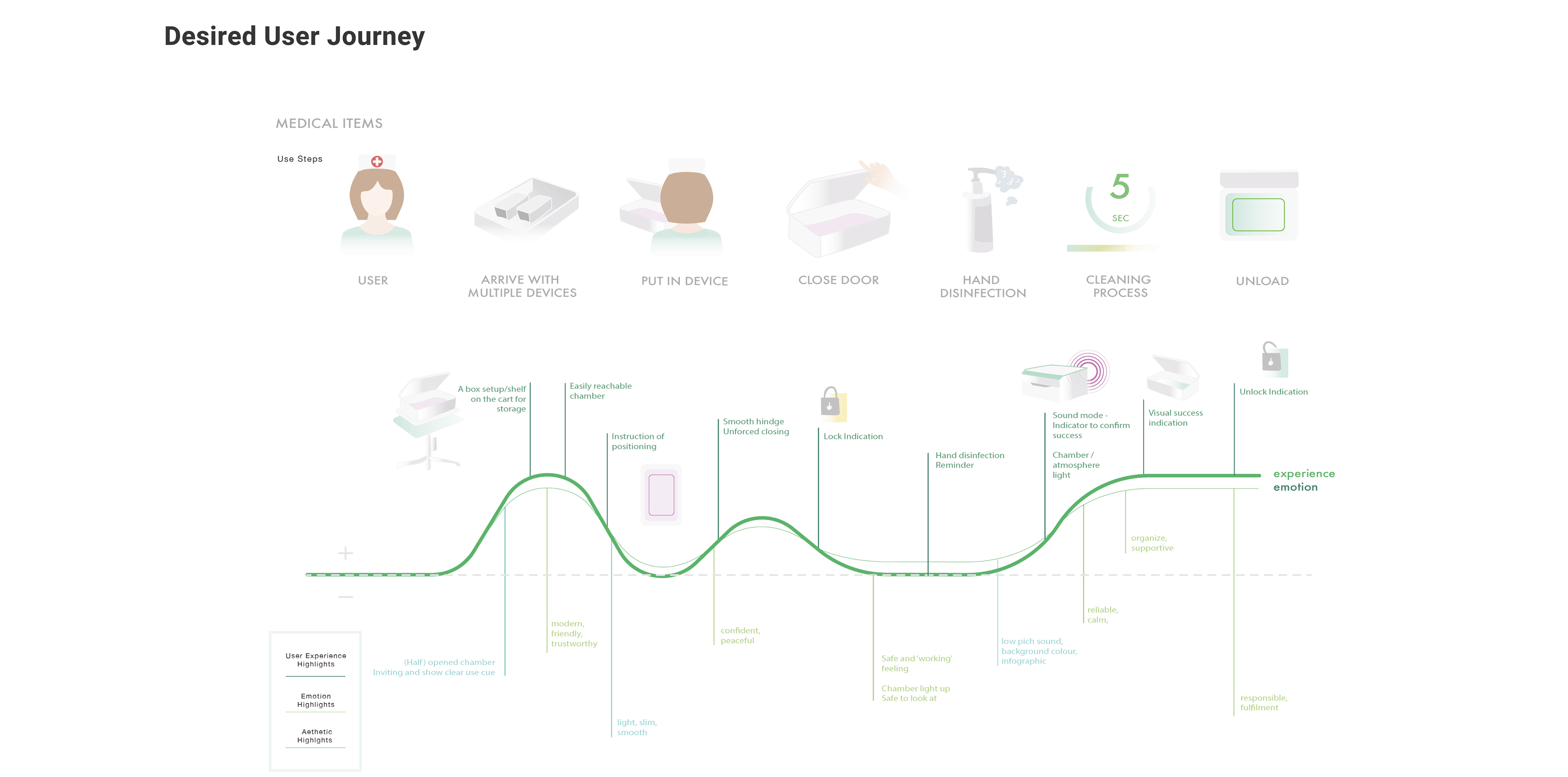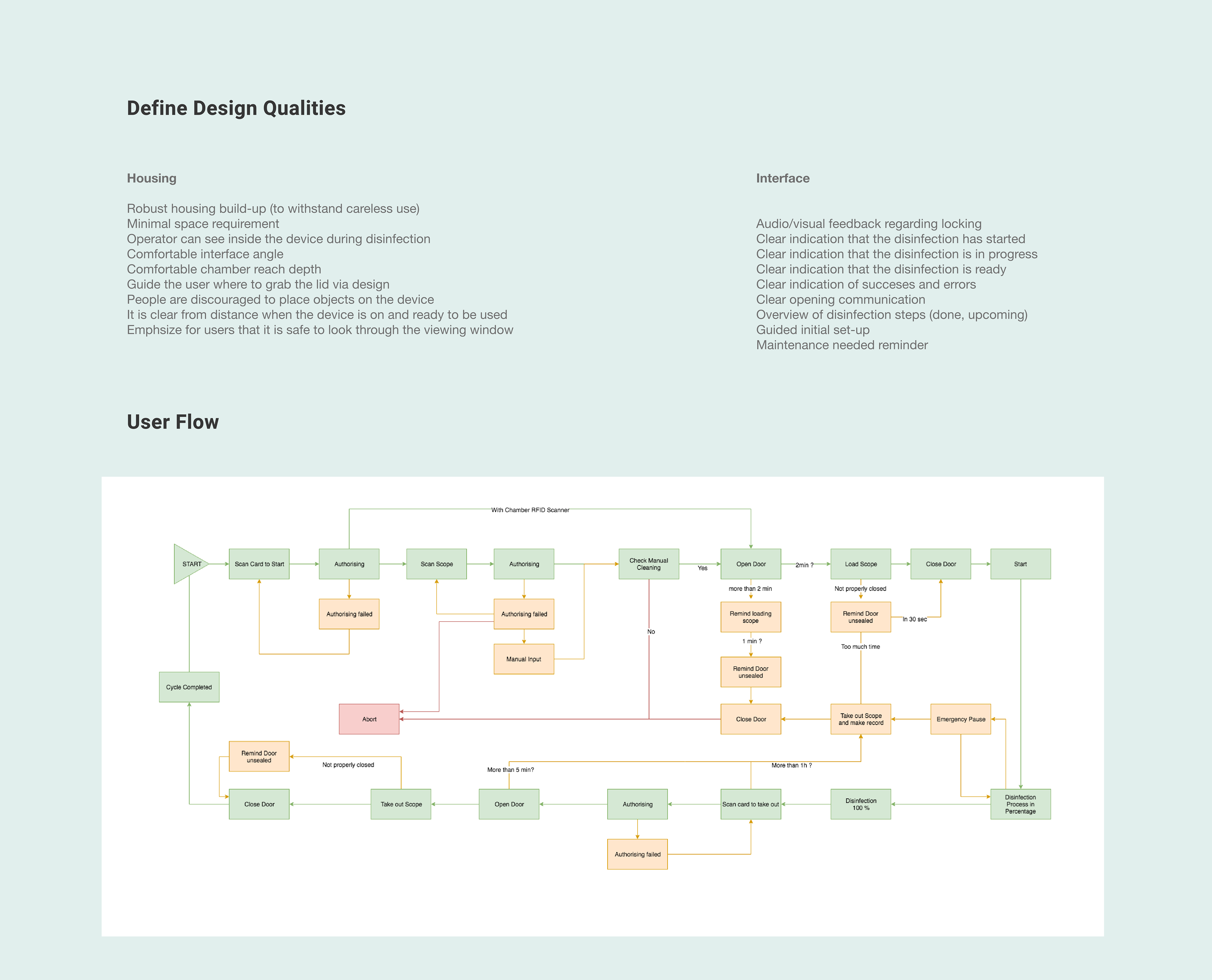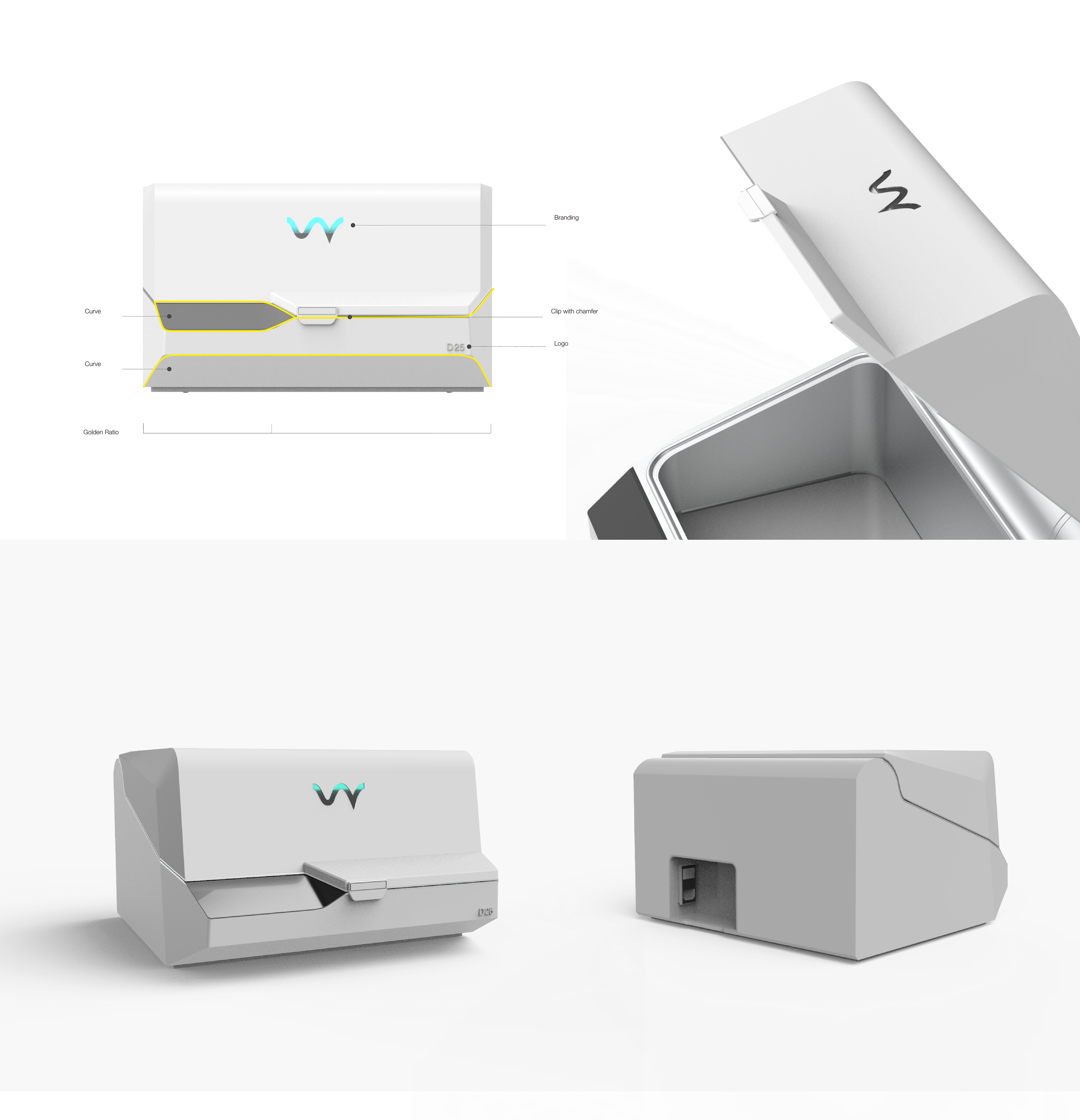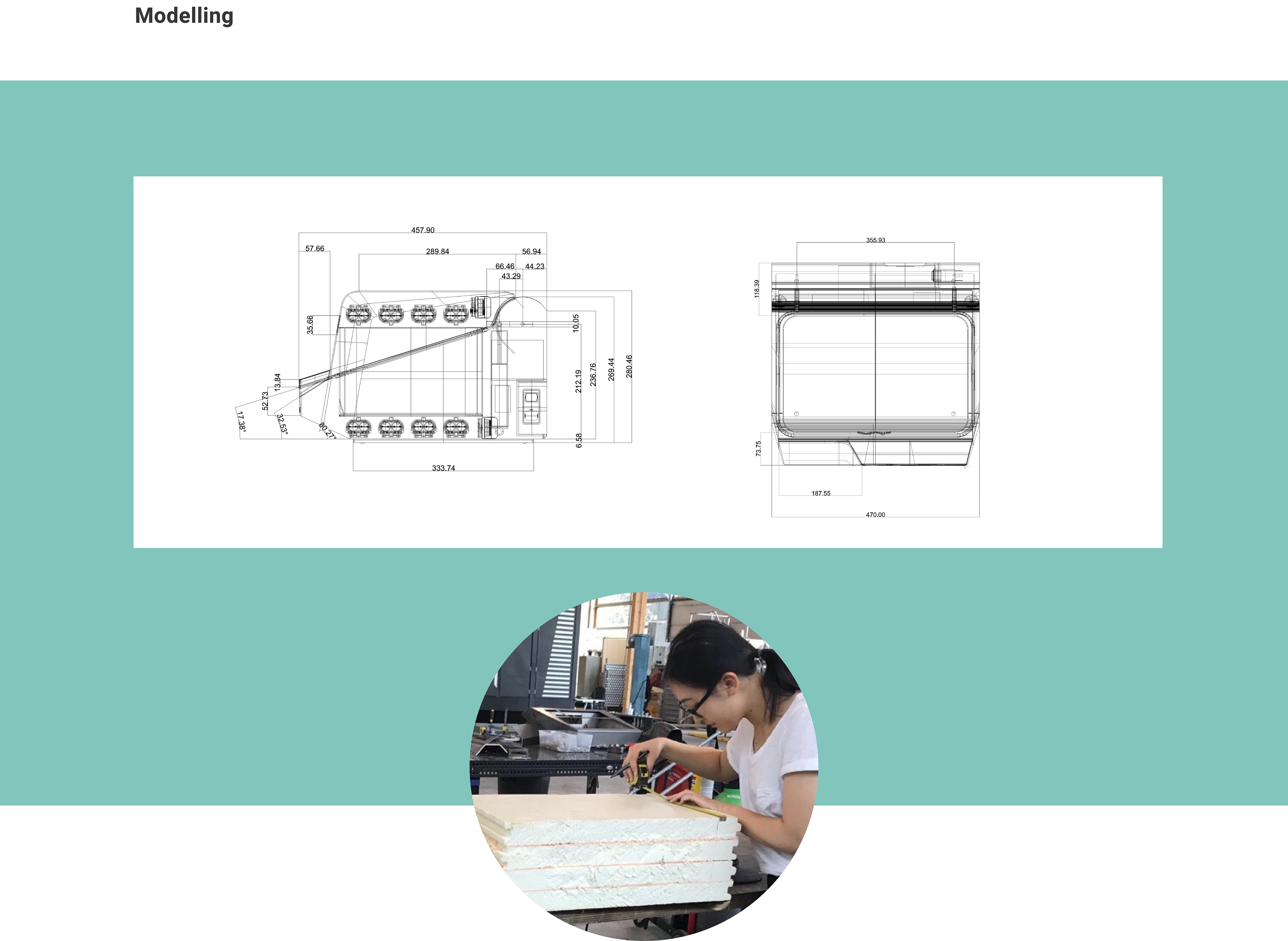 Working in an in house design team in a start-up company is a very valuable experience for my personal development. Having a well-experienced design director, we were able to re-build the product from scratch and in the end have a robust model ready for production. During 3 and a half months we were extremely productive, learned a lot about medical product protocols and hands-on skills.
During the development phase the biggest bottleneck was the auto-opening hinge, whose structure to a great extent influenced the overall look and feel. It was great to work closely with marketing and engineer team to finally work out a feasible and economical solution.